Product description
Laser keyboard projector - hologram virtual keyboard projector with bluetooth for smartphone (iOS, Android) - mini projection keyboard, suitable for use with smartphone or tablet. It is easy to use and is the perfect accessory not only when traveling. Virtual keyboard has a number of recognition points for the most accurate and effective writing. IR Bluetooth keyboard is possible to use as a powerbank with a capacity of 2600 mAh.
Technology is at such a high level as it has never been before. If we imagine that a few decades ago, one of the first computers had 40 tons and consumed as much electricity as a small village, and compared to today's smartphones, its performance was negligible. Today, a smartphone can fully represent a computer or laptop, its only disadvantage is limited (small keyboard). A mobile keyboard or tablet keyboard will solve this problem.
The mobile keyboard is also suitable as a tablet keyboard - it is a real Hi-tech gadget.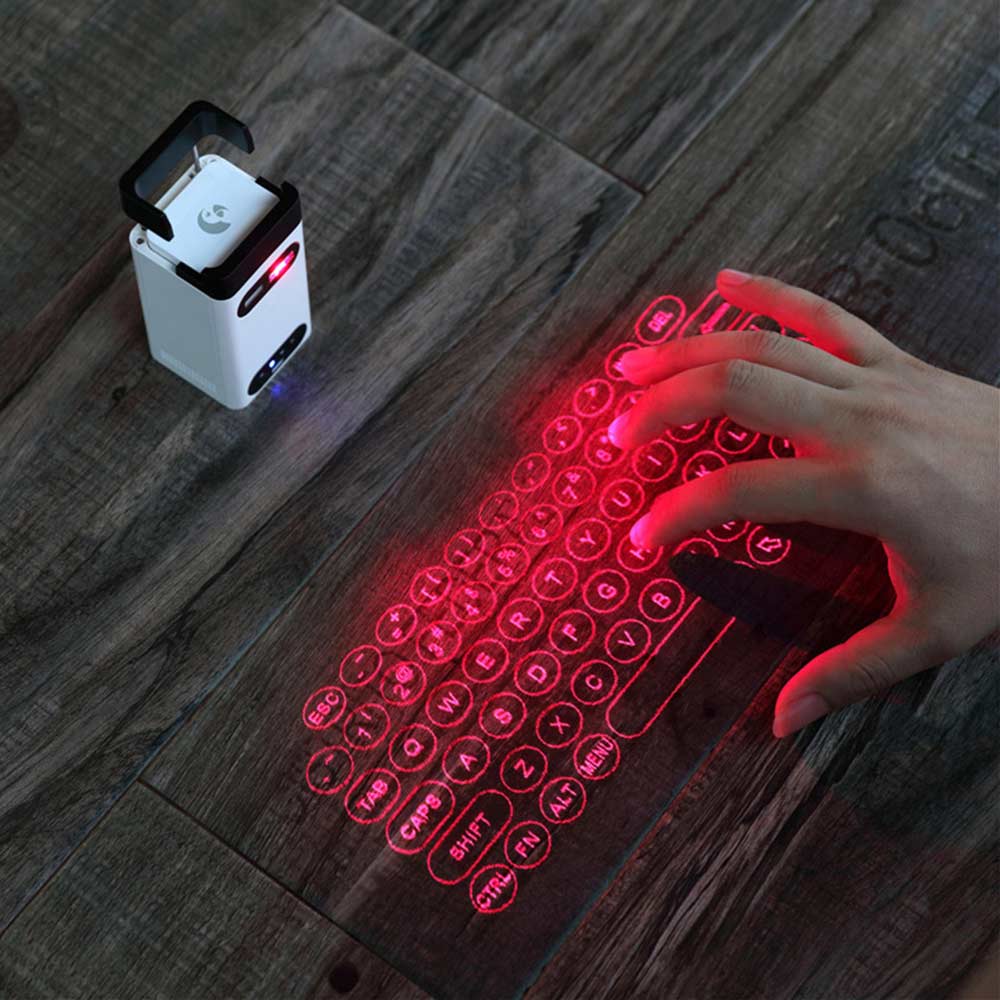 The mini keyboard is an elegant solution for connecting a keyboard to a phone or tablet without physically having one with you. You simply pair the phone via Bluetooth with the keyboard and it will automatically start projecting the laser keyboard on the desktop in front of you. Perfect for your business, when you need to write emails or create various documents. It is also a great helper for students to take notes, create presentations or various works.

Full replacement of the physical keyboard


Android, iOS support


Powerbank function


Accurate and efficient writing
Specifications:
Full QWERTY keyboard
Suitable for: Smartphones and tablets
Material: ABS
Dimensions: 9 x 4,5 x 4,5 cm
Weight: 53 g
Package contents:
1x Laser keyboard
1x Power cord
1x Manual